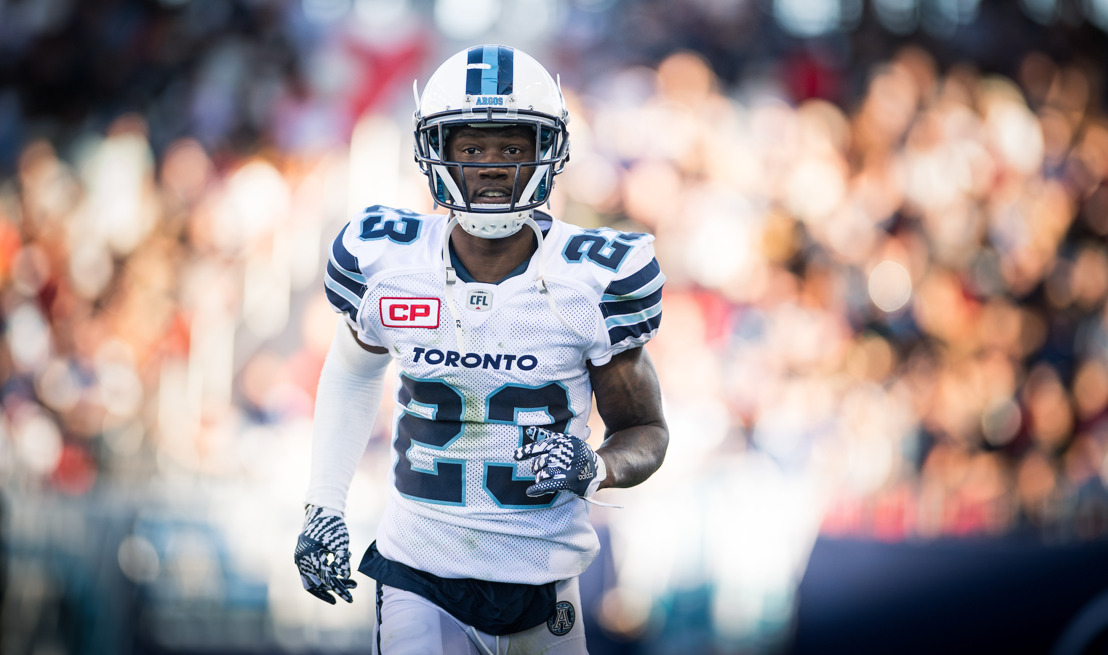 ARGOS LAND TWO-TIME CFL ALL-STAR TJ HEATH
Wednesday, February 14, 2018 —

TORONTO – The Toronto Argonauts announced today that the team has signed international defensive back T.J. Heath to a one-year contract through the 2018 season.

"T.J. is a proven playmaker who has played at a very high level since arriving in the CFL," said Argos GM Jim Popp. "We're excited to add another talented defensive back and ball-hawk like T.J. to the secondary."

Heath, 30, returns to Toronto after previously playing 10 games with the team during the 2016 season. As an Argo, the Jacksonville State product posted 37 defensive tackles, three special teams tackles, one tackle for a loss, five interceptions, and five pass knockdowns before being traded to the Winnipeg Blue Bombers.

The 6-1, 181-pound native of Alexandria, Alabama, has played in 34 career CFL games between Toronto and Winnipeg, notching a total of 115 defensive tackles, five special teams tackles, two tackles for a loss, one sack, two quarterback pressures, 12 interceptions, 14 pass knockdowns, and one defensive touchdown. Heath was named a CFL and West Division All-Star in both 2016 (halfback) and 2017 (defensive back).

Prior to joining the Argos as a free agent in 2016, Heath spent time with the New York Giants, Atlanta Falcons, Carolina Panthers, Miami Dolphins, Cleveland Browns, Buffalo Bills, Cincinnati Bengals, and Jacksonville Jaguars. He suited up for five games with Jacksonville in 2011 and played another two regular season games with Miami in 2014.