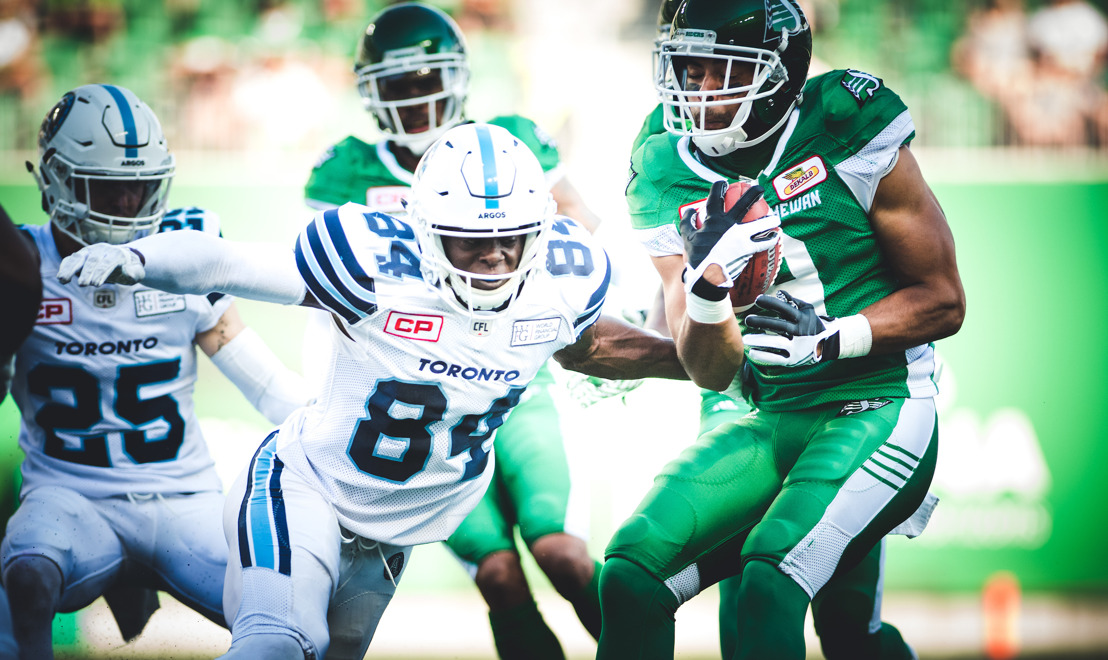 ARGOS EXTEND TWO LOCAL PRODUCTS THROUGH 2019
Wednesday, January 10, 2018 —

TORONTO – The Toronto Argonauts announced Wednesday that the team has signed Canadian receiver Llevi Noel and offensive lineman D.J. Sackey to contract extensions that will keep the two local products in Toronto through the 2019 season.

Noel, a fourth-round selection (31st overall) in the 2016 CFL Draft, has played in all 36 regular season games and two post-season games since joining the Argos.

"Llevi is an outstanding special teams player who is also showing growth in our offence and we're excited to welcome him back for another couple of years," said Jim Popp, General Manager of the Toronto Argonauts.

The 6-2, 220-pound receiver has led the team in special teams tackles in both of his professional seasons. After posting 19 as a rookie, Noel tallied 27 tackles on special teams in 2017, finishing second in the CFL and tying the fourth-highest single-season mark in franchise history. His five special teams tackles against the Calgary Stampeders in the 105th Grey Cup set a new franchise record for special teams tackles in a Grey Cup.

In limited action on offence for the Double Blue, the University of Toronto product has hauled in four passes for 58 yards and two touchdowns.

Sackey, also a 2016 CFL Draft pick (2nd Round, 13th overall) and native of Toronto, played in six games as a rookie during the 2016 season. He spent the 2017 season on the team's practice roster.

"We have seen progress from DJ at the offensive lineman position and are encouraged by his development over the course of the past season," said Popp.
Jacob Dearlove Manager, Communications & Content, Toronto Argonauts Football Club
Jamie Dykstra Senior Director, Communications & Content, Toronto Argonauts Football Club