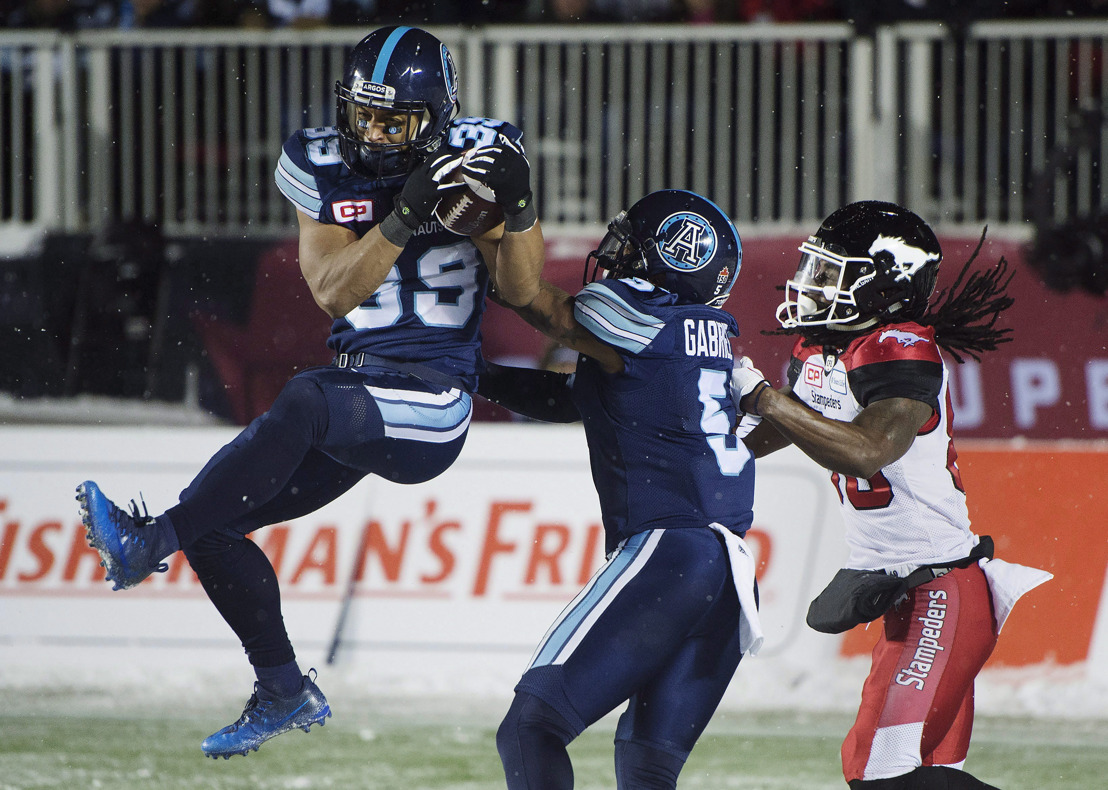 ARGOS EXTEND CANADIAN DEFENSIVE BACK MATT BLACK
Monday, February 12, 2018 —

TORONTO – The Toronto Argonauts announced today that the team has signed Canadian defensive back Matt Black to a two-year contract extension through the 2019 season.

"Matt is a testament to hard work and commitment to the Toronto Argonauts Football Club," said Argos GM Jim Popp. "We look forward to his continued contributions to this team and city in his 10th year as an Argo."

Black, 32, has played 120 career CFL games, starting 43, all as a member of the Argonauts. Since being selected in the sixth round (45th overall) of the 2009 CFL Draft, he has posted 150 defensive tackles, 83 special teams tackles, three sacks, three interceptions, two forced fumbles, and six fumble recoveries.

The 5-9, 192-pound native of Toronto has suited up in seven playoff contests for the Double Blue, posting two defensive tackles, four special teams tackles, one forced fumble and one fumble recovery. The two-time Grey Cup Champion (2012, 2017) closed out the 105th Grey Cup with an interception of Calgary QB Bo Levi Mitchell to hold onto a 27-24 lead for the Argos.

Black has been a consistent contributor off the field during his time with the Argos. In 2016, he was selected as the recipient of the Jake Gaudaur Veterans' Award due to outstanding contributions to the community as well as courage, leadership, and toughness showed on the field.

In four years at Saginaw Valley State University, Black played in 39 games, starting 36. The 2008 First-Team All-GLIAC selection totaled 165 tackles, eight tackles for a loss, one sack, three forced fumbles, one fumble recovery and six interceptions with the Cardinals. He also returned 30 punts for 326 yards and 26 kickoffs for 594 yards and a touchdown.
Jacob Dearlove Manager, Communications & Content, Toronto Argonauts Football Club