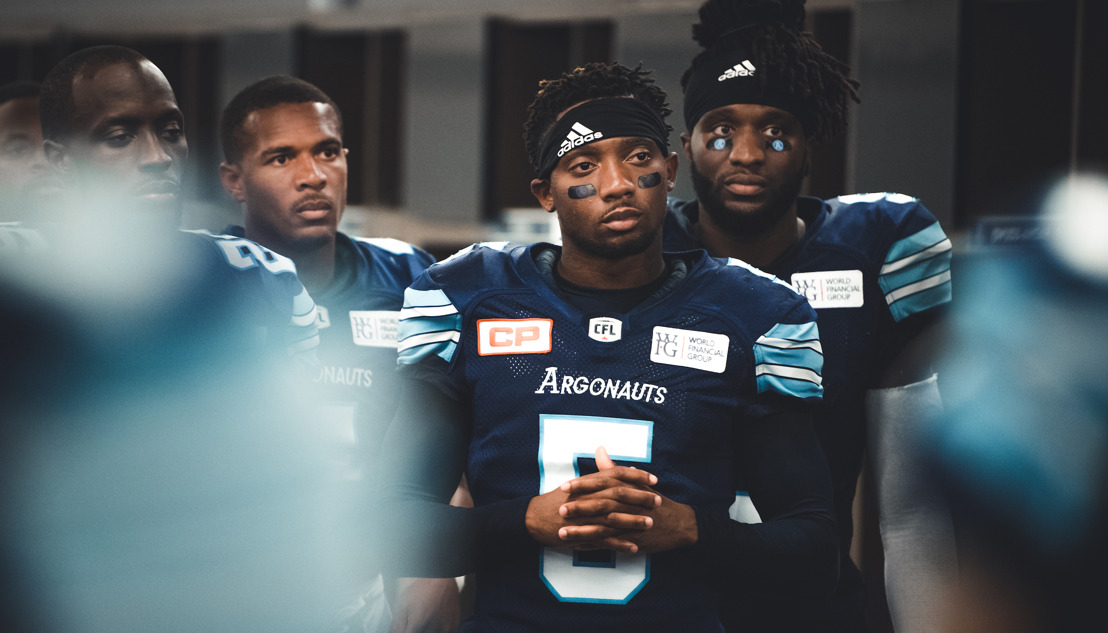 ARGOS EXTEND 2013 CFL DRAFT PICK JERMAINE GABRIEL
Tuesday, February 13, 2018 —

TORONTO – The Toronto Argonauts announced today that the team has signed Canadian defensive back Jermaine Gabriel to a one-year contract through the 2018 season.

"Jermaine has been an Argo his entire career and he is a valued member of our team and locker room," said Argos GM Jim Popp. "We're thrilled that he has decided to return to the club for the upcoming season."

Gabriel, 27, has played in 72 regular-season games in Double Blue since being selected by the team in the second round (17thoverall) of the 2013 CFL Draft. He played 12 games, starting eight in 2017, posting 25 defensive tackles, one special teams tackle, three quarterback pressures, one forced fumble, and one pass knockdown.

The 5-10, 185-pound native of Scarborough, Ontario, elevated his game in the postseason, tallying four defensive tackles in both the Eastern Final and 105th Grey Cup to go along with one tackle for a loss, one sack, four quarterback pressures, and one forced fumble.

Gabriel made his way to the CFL via the CJFL where he was named the Prairie Football Conference MVP in 2012 as a member of the Calgary Colts. The local Toronto product joined the Colts after two seasons of CIS football at Bishop's University. Gabriel attended high school in Toronto at Cedarbrae Collegiate Institute where he was named a four-time Cedarbrae Athlete of the Year.
Jacob Dearlove Manager, Communications & Content, Toronto Argonauts Football Club